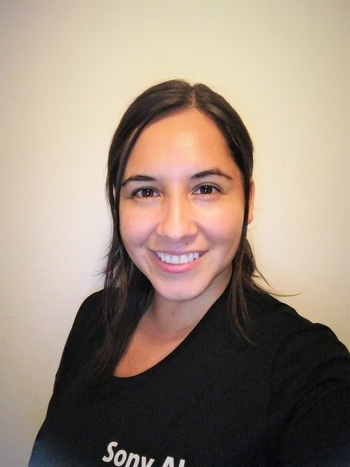 Profile
Luz is a computer science engineer with a Ph.D. in robotics and artificial intelligence. She was the team lead of the service robot Bender and the robotics laboratory of the Electrical Engineering department at the University of Chile, Chile. During that time her key research was in clothing recognition and manipulation, task planning and vision applied in service robots.
Later, she did a post-doctorate at Technical University of Munich (TUM), Germany, focusing on vision applied in robotics applications and model-driven methods and tools.
Message
"At Sony AI, I am currently focusing on robotics for the gastronomy flagship project. I am trying to support the team mostly in the simulation and task planning. I hope that together with the team we can achieve amazing tasks in robotics in the gastronomy field and trigger a lot more interesting research in the world."
JOIN US
Shape the Future of AI with Sony AI
We want to hear from those of you who have a strong desire
to shape the future of AI.