Meet the Team #4: Kenta, Alisa and Thomas
Sony AI
April 4, 2022
The next installments of our Meet the Team series will feature members of the global Sony AI team who contributed to the groundbreaking research, Outracing Champion Gran Turismo Drivers with Deep Reinforcement Learning, and created the AI racing agent Gran Turismo Sophy, announced in February. This month, meet Kenta, Alisa and Thomas, whose expertise in machine learning, reinforcement learning and AI helped shape our first Gaming Flagship breakthrough.
Kenta Kawamoto
Senior AI Engineer
Based In: Tokyo, Japan
Areas of Expertise: Machine Learning,
Software Engineering, Reinforcement Learning
What made you interested in working in AI and your area of expertise?
I was fascinated by the idea of having a robot at home as a part of everyday life. That was in 1998 and since then I have been working on the software side to make it happen – starting from lightweight real-time OS, highly parallelized robot system architecture design, progressing to visual perception and recognition, developmental intelligence, and finally working with machine learning in planning and control.
I am very interested in achieving machine intelligence that is as flexible as a human being. My lifelong question is, "what makes a system look intelligent and even alive?" I believe that 'intelligence' lies in the ability to control the world. Perception and prediction alone are not enough to make a machine intelligent, in my humble opinion. I'd like to live with a robot that learns autonomously and continuously to improve its behavior. I want the robot to be able to adapt not only to changes in the environment, but also to changes in the level of tasks and values, as such changes are the nature of human life and society. Having such an intelligent system in your daily life would be quite exciting!
What made you excited about joining Sony AI and what do you hope to accomplish?
There are many talented people from all over the world at Sony AI and it is wonderful to be able to work together as a team on challenging AI projects. The culture of transparency and cooperation at Sony AI encourages me to tackle new areas without fear of failure.
What are your thoughts about the future of AI and AI for creativity?
Creativity is something that is born out of severe constraints and challenges. So, I would like AI to be able to show me new insights and possibilities for growth, even if it may be a little tense and uncomfortable, rather than to help me and lead me down a comfortable and easy path.
Kenta contributed to the development of several robots at Sony, including the first-generation AIBO and the small humanoid robot QRIO. He worked on real-time embedded systems for those robots as a lead software engineer and system architect. He then became interested in the developmental intelligence of autonomous systems and started his research in this domain. He won the Best Paper Award at the International Conference on Development and Learning and Epigenetic Robotics 2011. At Sony R&D Center, he was leading and managing research on "behavior learning" which focuses on machine learning for planning and control of robot behaviors and skills. At Sony AI, Kenta is mainly involved in Game AI projects and was awarded the Sony Outstanding Engineer Award 2020.
Alisa Devlic
Senior Research Scientist
Based In: Stockholm, Sweden
Areas of Expertise: Reinforcement Learning, Machine Learning and AI
What made you interested in working in AI or your area of expertise?
I always enjoyed doing research in areas that have a solid background in mathematics and visible applications in reality. I worked previously on 360-degree video processing, viewport-adaptive video streaming and user Quality of Experience, which had an application in Virtual Reality and were heavily based on trigonometry, spherical-to-plane projections, mathematical models and statistics. Neural networks, deep learning and reinforcement learning are not an exception to it. I have always been fascinated with prediction and learning methods that can learn based on exploration and feedback. In this job, I came to realize what an endless set of possibilities can be achieved by applying deep reinforcement learning algorithms to different domains, such as games, which drew me into it.
What made you excited about joining Sony AI and what do you hope to accomplish?
I was very excited for the opportunity to participate and contribute to visionary projects with grand challenges, such as Gran Turismo Sophy. I also liked what I read online about the management team, company goals, and the team of very skilled people who are currently my colleagues. I hope to be part of many high-impact research projects at Sony AI that will shape the future of Sony and contribute to the reinforcement learning research community. I would also like, in the long term, to create autonomous agents capable of quickly learning and adapting to new tasks in complex environments that can engage in new ways of gameplay and improve player experiences.
What are your thoughts about AI for creativity?
I like that AI agents usually learn differently than humans and thus can create things such as music, paintings, or recipes in unthinkable ways to us people, by learning, combining and exploring different conceptual spaces. They can also assist us in the creative process to come up with novel ideas or teach us how to improve our skills to an expert level, after they have been trained to achieve superhuman behavior.
Alisa obtained her Ph.D. in Communication Systems from the Royal Institute of Technology (KTH), Stockholm, Sweden and did her postdoctoral work at IMT Atlantique, Rennes, France. During her career, she worked both in industry research labs (Ericsson Research and Huawei Technologies) and academia (KTH, IMT Atlantique, and the University of Zagreb). Alisa (co)authored more than 30 papers and obtained best paper awards at the following venues: IEEE WoWMoM 2015, IEEE ICC 2017 and IEEE MMSP 2018.
Thomas Walsh
Senior Research Scientist
Based In: Boston, MA
Areas of Expertise: Reinforcement Learning
What made you interested in working in AI or your area of expertise?
I am fascinated by the process of learning. I like to see how humans and AI agents acquire new skills and use them in novel situations. I work on systems that not only find patterns, but also take actions and have to learn from the outcomes. This research helps us build exciting AI agents for games and also teaches us about how AI and humans learn and adapt with new experiences.
What made you excited about joining Sony AI and what do you hope to accomplish?
Sony AI is one of the few AI industry teams dedicated to both big accomplishments like Gran Turismo Sophy as well as fundamental research. It's a wonderful opportunity to work on real cutting-edge AI problems with all the resources of a company like Sony. I want to keep building systems like Gran Turismo Sophy that inspire the imaginations of AI researchers and the general public alike.
What is your favorite form of creative expression?
Whether it is a book or a film, I really like a story with a strong narrative and a few twists. And if it's a mystery with a puzzle to solve all the better. Those two aspects play out a lot in my work where I often have to be a "data detective" to figure out why one of our agents did something we did not expect, and then have to find a way to test and communicate the agent's decisions to others.
Thomas is a senior research scientist at Sony AI where he investigates the use of reinforcement learning in game-AI applications. He received his Ph.D. in computer science from Rutgers University and a B.S. in computer science from UMBC. Before joining Sony AI, Tom led an industry AI team focused on workforce applications and held research positions at MIT, the University of Kansas, and the University of Arizona. Tom's previous research spans multiple domains including robotics, education, and logistics. His work has been published in top AI conferences and journals including AAAI, ICML, and NeurIPS.
Latest Blog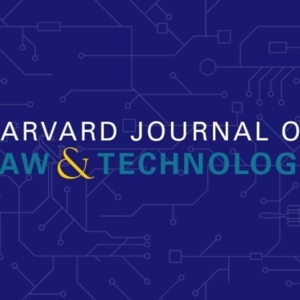 March 16, 2023 | AI Ethics
Being 'Seen' vs. 'Mis-Seen': Tensions Between Privacy and Fairness in Computer V…
Privacy is a fundamental human right that ensures individuals can keep their personal information and activities private. In the context of computer vision, privacy concerns arise …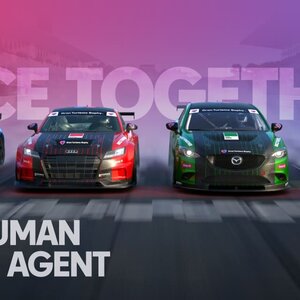 March 9, 2023 | GT Sophy
From Research to Deployment in One Year - GT Sophy Is Now Available to All GT7 P…
I am proud to announce that, together with Polyphony Digital Inc. (PDI), we have globally released Gran Turismo Sophy in Gran Turismo™ 7 (GT7) PlayStation® racing simulation game, …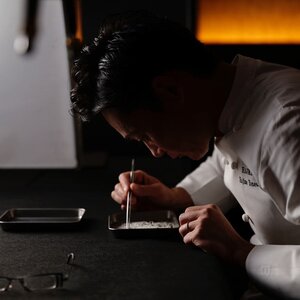 December 12, 2022 | Gastronomy
The Future Kitchen Series – Chef Hajime Yoneda Part 3
THE FUTURE KITCHEN SERIES Since 2020, we have been exploring the world of gastronomy and learning as much as we can from the industry's leading chefs. Starting with Chef Haj…