Eight Things We Learned About the World's Best Chefs
Insights gleaned from the Chef Interview Series
Sony AI
February 3, 2021
Our entry into the world of gastronomy was exciting and daunting in equal measure, and as we began to explore kitchen robots and ingredient pairing tools, we knew we needed expert guidance. Of course, last year was one of huge disruption, but it was also one of transition. Learning from the most visionary and progressive chefs and professionals – those shaping the future of gastronomy – seemed to make sense.
With the help of our Special Advisor, Francois Chartier, we were able to connect to some of the world's most respected and pioneering chefs and gastronomy professionals. Despite the desperate challenges faced by the industry as a result of COVID, every one of the 18 creative minds we spoke to was incredibly generous with their time and eager to collaborate, and they taught us many things about creativity, sustainability, taste exploration, new experiences and new technologies.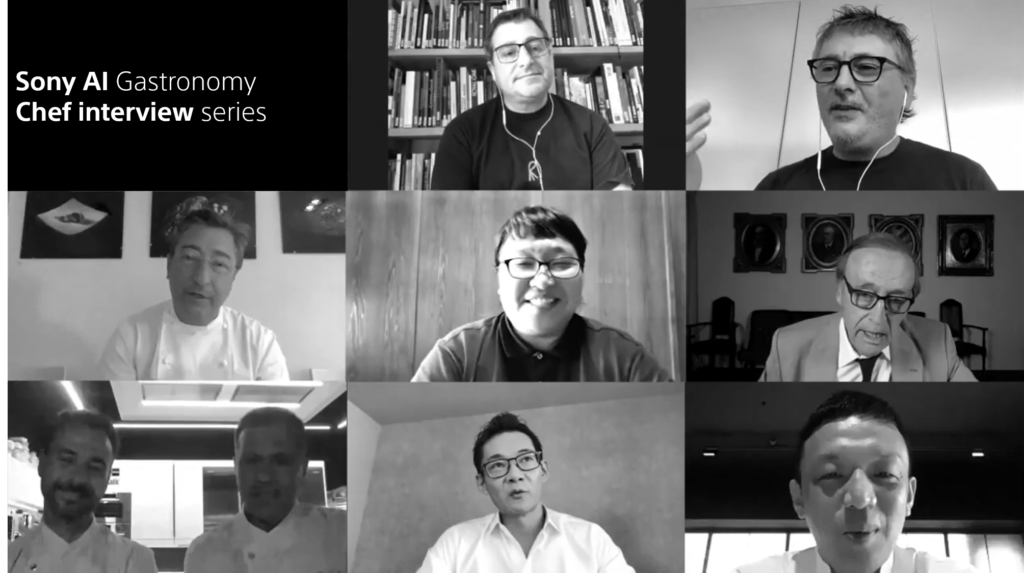 The interviews with these extraordinary gastronomy pioneers were done by video call, so our next step is to visit them in person and, naturally, sample their food! In the meantime, we're excited to share the eight insights that intrigued us:
They are

multidisciplinary

, and their networks are vast
In a single sentence, Josep Roca of Celler de Can Roca mentions the importance of neuroscience, etymology, drama, applied psychology, artificial intelligence and physics. The professionals we spoke to build teams of experts from a variety of disciplines, and they draw from contacts in a wide range of fields, constantly examining other sectors to provide new catalysts for innovation.



"If you do a creative job, you have to be constantly aware of the technological advances that take place both in the kitchen and in other sectors." – Eduard Xatruch, Disfrutar




They see food

sustainability

as their responsibility
Despite working for some of the most exclusive restaurants in the world, the wider community and future food sustainability are always at the forefront of their minds. In the course of their work, they revive extinct vegetables, drive climate change research, develop water management systems, build menus for hospitals, and mentor new sustainability ventures.



"We believe that we are behind a very interesting system that can help us to change, to create a much more sustainable model of food." – Eneko Atxa, Azurmendi




They never hesitate with new technologies
Technology is an inspiration, an enhancer and a companion to the chefs. Chef Eneko Atxa is using focused ultrasound, Chocolatier Melissa Coppel gives virtual chocolate classes, and Brewer Kuniko Mukai wants a robot secretary. Some are wary not to overload customers with technology, and others insist on grounding it in stories and explanations. But all of them view technology and gastronomy as partners in an age-old relationship.



"At the end of the day, robots and today's technology are the extensions of human abilities." – Hajime Yoneda, Hajime




They constantly and fearlessly pursue knowledge and understanding
The simple question, "Why?", is their key to opening doors. It allows them to understand the process and make it evolve, and is a core part of the creation and evolution of their cuisine. They spend hours and hours every week learning and innovating. Chef Hajime Yoneda is thinking about food in outer space, and olive oil maker Rosa Vañó has explored vegetarian plankton for vegan flavorings. The audacity that has marked modern cuisine over the past few decades can be found running through the daily operations of these chefs, who never neglect an opportunity to grow.



"I think innovation and evolution should never stop... if we are now more focused on nature and the environment, you need to have innovation and technology." – Elena Arzak, Arzak




They will spare no expense for

creativity


Creating can be a grueling process, and the chefs build labs, libraries and databases to support the process. They travel incessantly. As Julien Royer of Odette outlines, the opportunity to experiment is the reason many chefs love their jobs. So they engage with universities, research institutions and start-ups, and open their minds to endless prototypes, food concepts and ingredient pairings, all to support their creativity objectives.



"We can write down 100 ideas…maybe out of the 100 only two are good. This may seem like very little, but in reality it's a lot, because we already had much more than before" – Joan Roca, Celler de Can Roca




They cultivate the

stories

that surround their dishes
They know everything about the supply, origins, history and cultural relevance of their ingredients, and use these to build the narrative around their dishes. They live and breathe stories – for Chef Ryohei Hayashi of Tenoshima, the 'story of Japanese cuisine' is at the very center of his mission. These stories help contextualize the food, and they bolster the emotional reactions that the chefs try to provoke in their diners.



"Wine is about telling stories, creating a context... Using words to grow interest around serving a wine can give you the opportunity to better understand the interaction between a customer and the natural product." – Josep Roca, Celler de Can Roca




They are growing fluent with

data


The Chefs at Disfrutar use customer data to make sure diners get a different menu each time, and Josep Roca wants it to shine a light on different flavor perceptions. Chef Elena Arzak has built a database of ingredients, and Eneko Atxa is building a database of farmers. The Torres family use satellite data for analyzing their vines, and Rosa Vañó for her olive groves. Across the board, data is becoming an increasingly familiar tool in gastronomy.



"We tried to change the way that, traditionally, our ancestors, had been farming. Now we try to understand each of our trees, and then for each individual tree try to give it what it's asking for." – Rosa Vañó, Castillo de Canena




They still, at the end of the day, say it's

all about food


Despite their many influences and outputs, despite the impact they deliver in fields that stretch far beyond the four walls of their businesses, and despite the burdens of responsibility they place on themselves to drive progress in the world of gastronomy, they still come back time and again to the singular importance of creating good food. It's a simple pursuit!



"There is one other thing that I would like to recommend, something that has remained throughout the centuries, and that is the need to take your time to enjoy a good meal or a good wine, and to be conscious during the experience." – Mireia Torres, Familia Torres
These were eight prominent insights, but of course there are many more. And we're always looking to learn and expand our knowledge and network, so please get in touch with any insights of your own!
All interviews in the Sony AI Chef Interview Series can be found on the Sony AI website and YouTube.
Erica Kato Marcus
Director, Strategy & Partnerships
At Sony AI, Erica leads the Strategy & Partnership team that helps define and communicate the company's strategic direction and develop partnerships that enable Sony AI to realize its mission. She has a broad range of experience working across Corporate and Executive Communications at Sony's global headquarters in Tokyo, managing a global team of product managers to develop apps and services while at Sony Mobile in Sweden for Xperia smartphones and at Sony Interactive Entertainment for the PlayStation business in the US. She grew up in Japan and earned her BS degree from Boston College, and MBA from IMD Business School in Switzerland. She's an ardent cook and in her spare time she bakes sourdough bread and is constantly experimenting with new recipes.
Fred Gifford
Strategy & Partnerships Manager
Born in London but raised in Tokyo, Fred has worked across the world in roles related to product innovation and corporate and business strategy, and he completed his MBA at ESADE in Barcelona in 2019. His work in AI has crossed city simulation, biopharmaceutical drug development and skyscraper energy management. In his role at Sony AI, he is helping set the strategy for the gastronomy project and build relationships with companies across the food industry.
Latest Blog
October 6, 2023 | PPML
Advancements in Federating Learning Highlighted in Papers Presented at ICCV 2023
As the field of machine learning continues to evolve, Sony AI researchers are constantly exploring innovative solutions to address the pressing issues faced by the industry. Two re…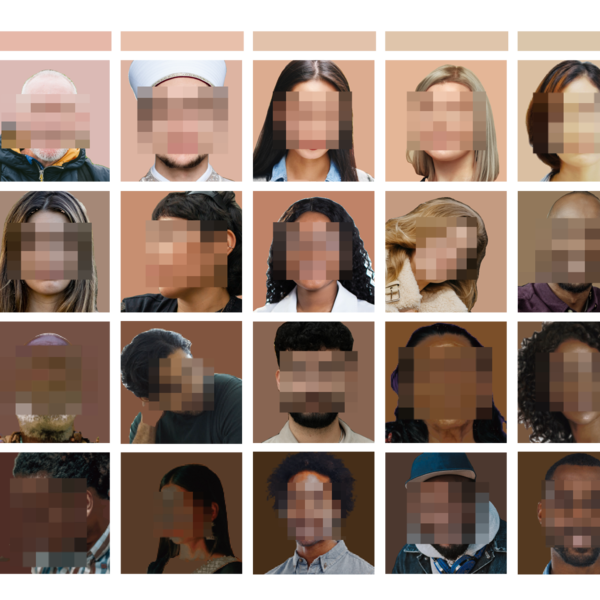 September 21, 2023 | AI Ethics
Beyond Skin Tone: A Multidimensional Measure of Apparent Skin Color
-->Advancing Fairness in Computer Vision: A Multi-Dimensional Approach to Skin Color Analysis In the ever-evolving landscape of artificial intelligence (AI) and computer vision, fa…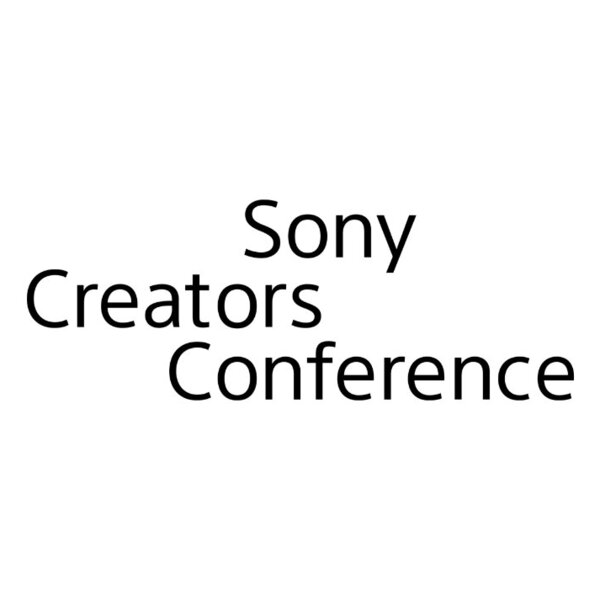 September 15, 2023
Sony AI Showcases Innovation and Creativity at Sony Creators Conference and Gran…
At the Intersection of Creativity and Technology: Sony AI Shines at the Sony Creators ConferenceOn August 8-9, Sony held its first-ever technology conference for the creative commu…